Case Study - Eyelid Asymmetry
Eyelid Asymmetry is a very common problem. I see many patients who come to the office who tell me that their eyelids do not look the same. Often they are not sure exactly what is causing the asymmetry, but they want to fix the problem.
Pictured here is a 25 year old woman I met a few months ago. She noticed over time that her right upper eyelid was heavy and that the two eyelids looked different. When I examined her, I noted ptosis on her right upper eyelid and a loss of the eyelid crease.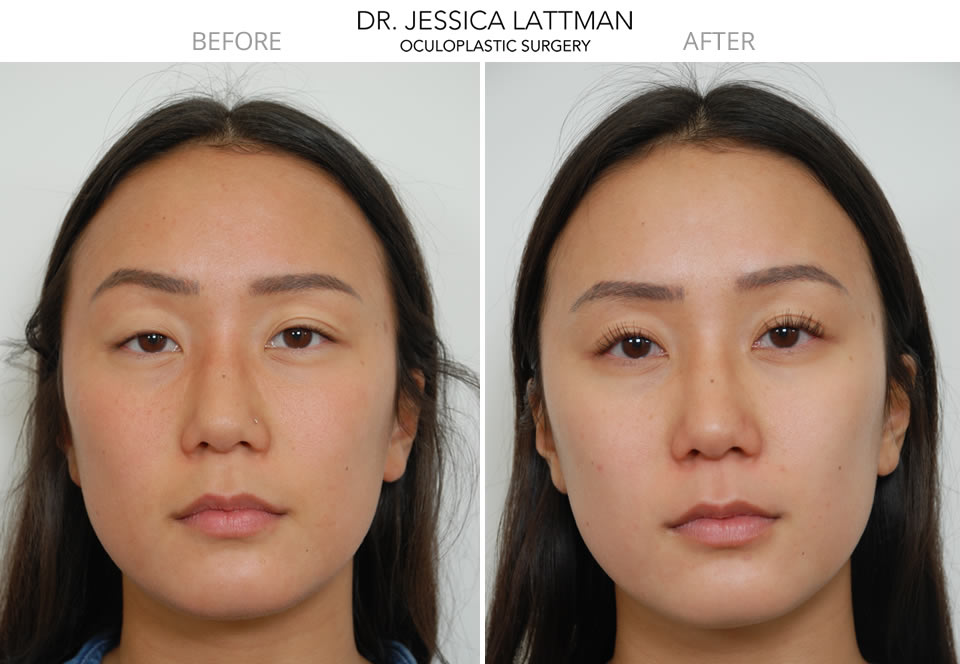 Ptosis occurs when the muscle that opens the eye (The Levator Muscle) either does not develop normally or stretches over time. What results is an eyelid that does not fully open, and often the lid crease is also lost. These are two issues that are very noticable, especially in photos when the eyelids are seen in a still frame.
For this young woman I repaired her ptosis and re-created her lid crease so that both eyelids looked the same. I did this from an internal approach, so there was no incision on the skin and no scar. The internal approach for ptosis repair is a great option for young patients who desire a short recovery and no signs of anything having been done.
She was thrilled with her natural, symmetric results and her quick recovery.
Call us at (212) 832-5456
Or request online that we call you back by submitting our online request form here.