Earlobe Rejuvenation and Repair
Over time, the earlobes can show the same signs of aging like other parts of the face. They begin to elongate, thin, wrinkle and sag. Also, the piercing can tear and stretch. The good news is that there are some easy ways to address this.
Dermal Fillers for Earlobe Rejuvenation
Dr. Lattman injects a small amount of dermal filler like Restylane or Juvederm to plumps up the deflated earlobe, helping to prop up your earring into its correct position, and leading to an overall more youthful appearance. Fine lines in the earlobe disappear and overall the ear has a more youthful look.
The procedure is done in the office, only takes a few minutes and has no downtime. Patients walk out feeling much more comfortable about how their earrings fit. As an extra bonus, these hyaluronic dermal fillers last much longer in the earlobe than in other areas of the face, due to a lack of wear and tear from muscle movement.
Repair of Stretched or Torn Earring Holes
To fix torn or stretched earlobes, Dr. Lattman first removes the lining of the old hole and then close it with stitches. Then, she reshapes the earlobe back to its natural form using a variety of techniques to re-distribute tissue, depending on how much tissue was lost. This procedure is performed in my office using local anesthesia. Each earlobe takes about 20 minutes to repair.
Seven to ten days later, Dr. Lattman remove the sutures. Then, six weeks later, once the earlobe is fully healed, she will re-pierce the ear, placing a new hole adjacent to the old piercing. Patients are thrilled that they can finally wear their earrings with confidence again.
Please reach out to Elizabeth, our Patient Coordinator, with your photos and questions, via email at Elizabeth@nyplasticmd.com or call Elizabeth directly at the office: (212) 832-5456.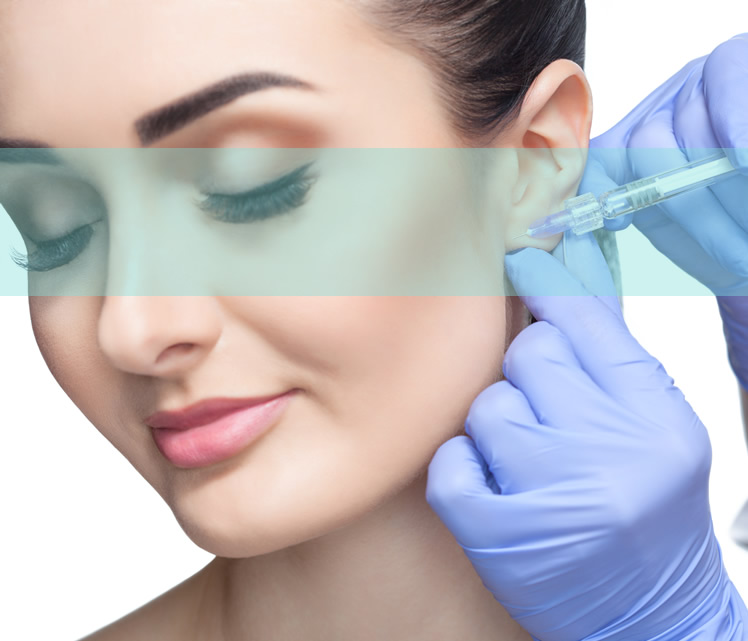 6/3/20
Amazing Experience - Fixed EarLobes over Earring Damage
"I had an amazing experience. Dr. Lattman and her staff were extremely attentive and fixed both of my earlobes (damaged from overuse of dangling/heavy earrings). The process was painless and the post-op recovery was minimal. She did a beautiful job and restored them! Looking forward to coming back to her office to repierce them in a few weeks. I definitely recommend her for any cosmetic surgeries."
-Review from RealSelf
---

"I appreciate perfection from a phsician especially when that said physician is working on my face. Dr Lattman is a pleasure, and certainly is accomplished at what she does. As a healthcare professional myself, I can say that when you find this breed in medicine you hold on to it dearly and tell everyone that needs this type of care. You won't be disappointed!"
- A.P.