Asian Blepharoplasty (Double Eyelid Surgery)
Asian Blepharoplasty is a big part of my surgical practice. As an eyelid expert, and specialist in Asian eyelid surgery, I see many patients who desire the creating of an eyelid crease. Asian Blepharoplasty creates a new eyelid crease using either a suture ligation or an external incision technique.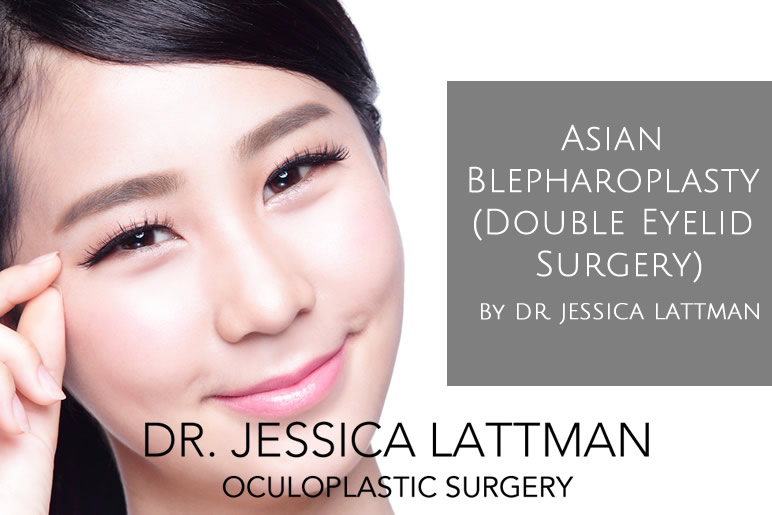 With suture ligation, the eyelid crease is formed by placing a suture to create an internal scar. The suture is buried beneath the skin and usually is done in younger patients who wish to create a double eyelid and who don't have excess upper eyelid skin.
With the external excision, the eyelid skin is marked before the surgery. Then an ellipse of skin and underlying muscle are removed to create the new crease. The incision is closed using sutures placed with a special technique to ensure symmetry and a permanent eyelid crease.
Both techniques offer a natural looking crease. Recovery is similar to a typical upper blepharoplasty, but the surgical technique is different and requires experience with Asian Eyelids and an deep understanding of eyelid anatomy.
Learn more about Asian Blepharoplasty
Call us at (212) 832-5456
Or request online that we call you back by submitting our online request form here.