What is the best time of year to have cosmetic eyelid surgery?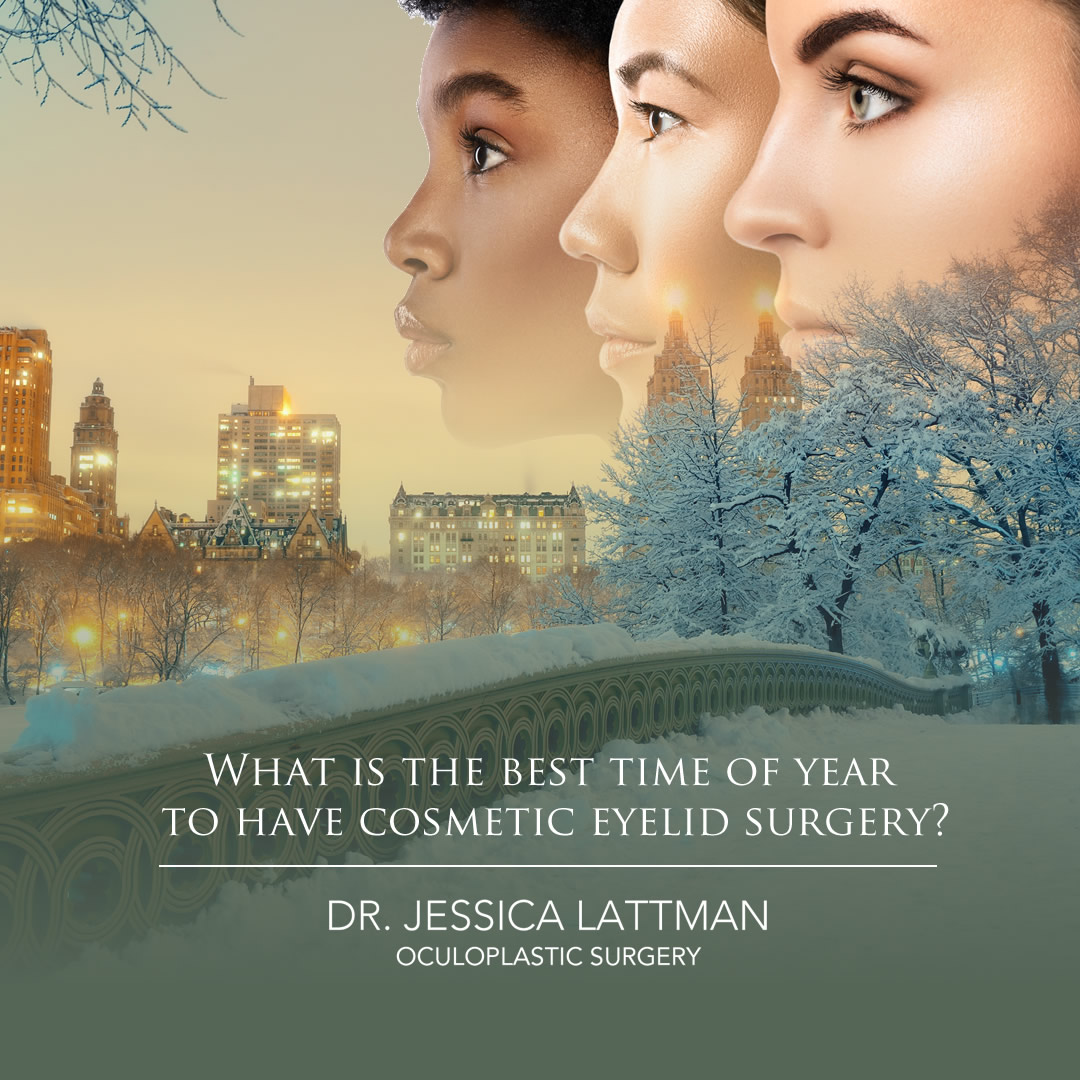 I am often asked by patients what is the best time of year to have cosmetic eyelid surgery. There are pro's and con's to each time of year. But what I universally believe is that it should be done at a time of year when you can block out time from work and other responsibilities to give yourself time to rest and heal.
The winter is often a good time to have cosmetic blepharoplasty because most people are less active and can hunker down for a few days while they recover. I have a lot of patients who don't want to give up time out on the golf course or swimming at the beach. So for them the winter is a great time.
For others the summer is the ideal time. School and work schedules tend to slow down and the evidence of surgery can be easily covered with a pair of sunglasses. I have a lot of mom's who do their surgery while their kids are off at sleep away camp or other summer adventures.
If you are combining your surgery with a laser skin resurfacing I would suggest doing it at a time when you will not be in direct sun, So fall and winter are the best times for that.
Call us at (212) 832-5456
Or request online that we call you back by submitting our online request form here.