Combining Upper Eyelid Surgery with Endoscopic Browlift
Posted August 27th, 2018
Often patient's come to me unsure what they need or want. They have a general idea that they want to look less tired, younger, natural, not "done," but that's all they are able to express. I love to explore with them their faces and offer suggestions how I can help them look more like themselves.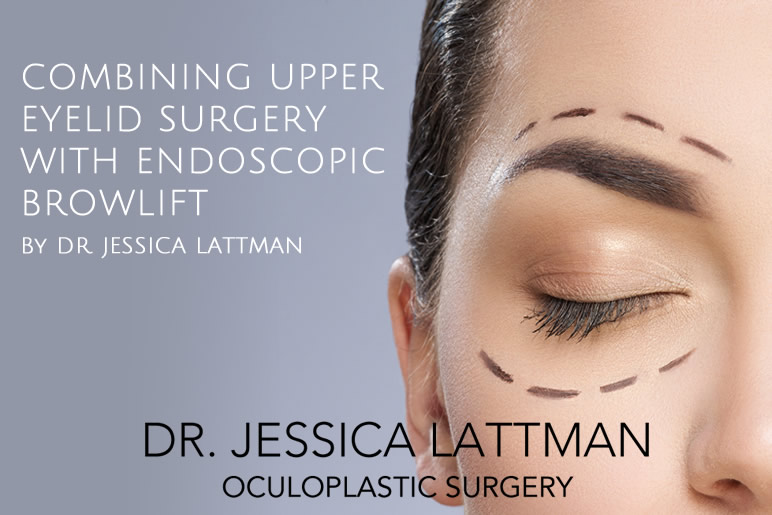 Often while examining the upper eyelids, we notice together that low eyebrows are contributing to their tired look. While some patients simply have excess skin on their upper lids, others have excess skin and a low brow. I will take my finger and gently lift their brows to show them how a brow lift can improve their appearance and still look natural. I think browlifts have gotten a bad reputation, because the "old" techniques gave a severe result and required a large incision that went all the way across the hairline.
I preform my browlifts with an endoscopic approach. This is done through 4 small incisions behind the hairline. I use an operating telescope to lift the brow through these small incisions. Recovery is quick. The results are natural, and in the right patients, an endoscopic browlift is an important part of rejuvenating the upper eyelids.
Call us at (212) 832-5456
Or request online that we call you back by submitting our online request form here.