Cosmetic Surgery in the Era of COVID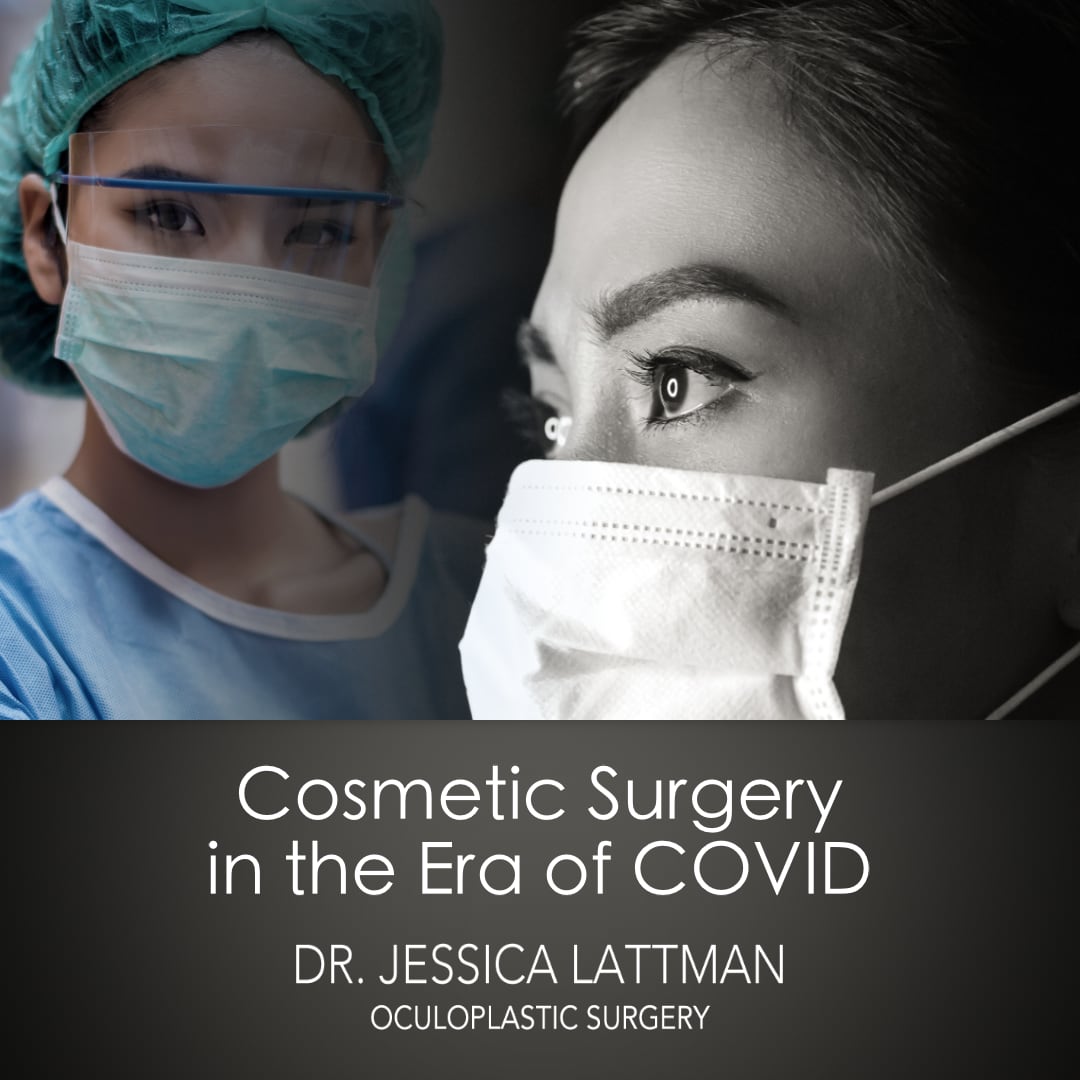 I have many patients and friends asking me, "Is it safe to have cosmetic eyelid surgery, Botox and filler in COVID times?" My universal answer is, Yes! Now is a great time to have cosmetic eyelid surgery. Infact, I have seen an increase in patients coming in to discuss improving the appearance of their eyelids and having surgery.
In some ways, this is a perfect time to have cosmetic eyelid surgery. There are no parties, events or in-person work commitments. Most vacations are being taken at home or only a car ride away. So taking a week or so off to recover has never been easier.
I am seeing many patients in the office that also have been looking at their eyes on Zoom calls and now are finally ready to do something about their eyelid bags or tired looking eyelids. Also, as the rest of their face is covered by a mask, the eyes are now truly the ONLY facial feature that others are seeing. So everyone wants them looking their best.
My patients have truly appreciated all the steps I have been taking in the office and in my private surgery center to ensure their safety. We have all the usual precautions: temperature checks, screening questions, social distancing and thorough cleaning between patients, etc. But we also have our entire staff COVID tested once a week, and all patients are tested before surgery. With these precautions we have maintained a COVID free environment in our office and surgery center.
It has given me great joy, especially in the era of COVID, to be in the business of making my patients look and feel better.
Call us at (212) 832-5456
Or request online that we call you back by submitting our online request form here.