Creating A Natural Result With Lower Eyelid Blepharoplasty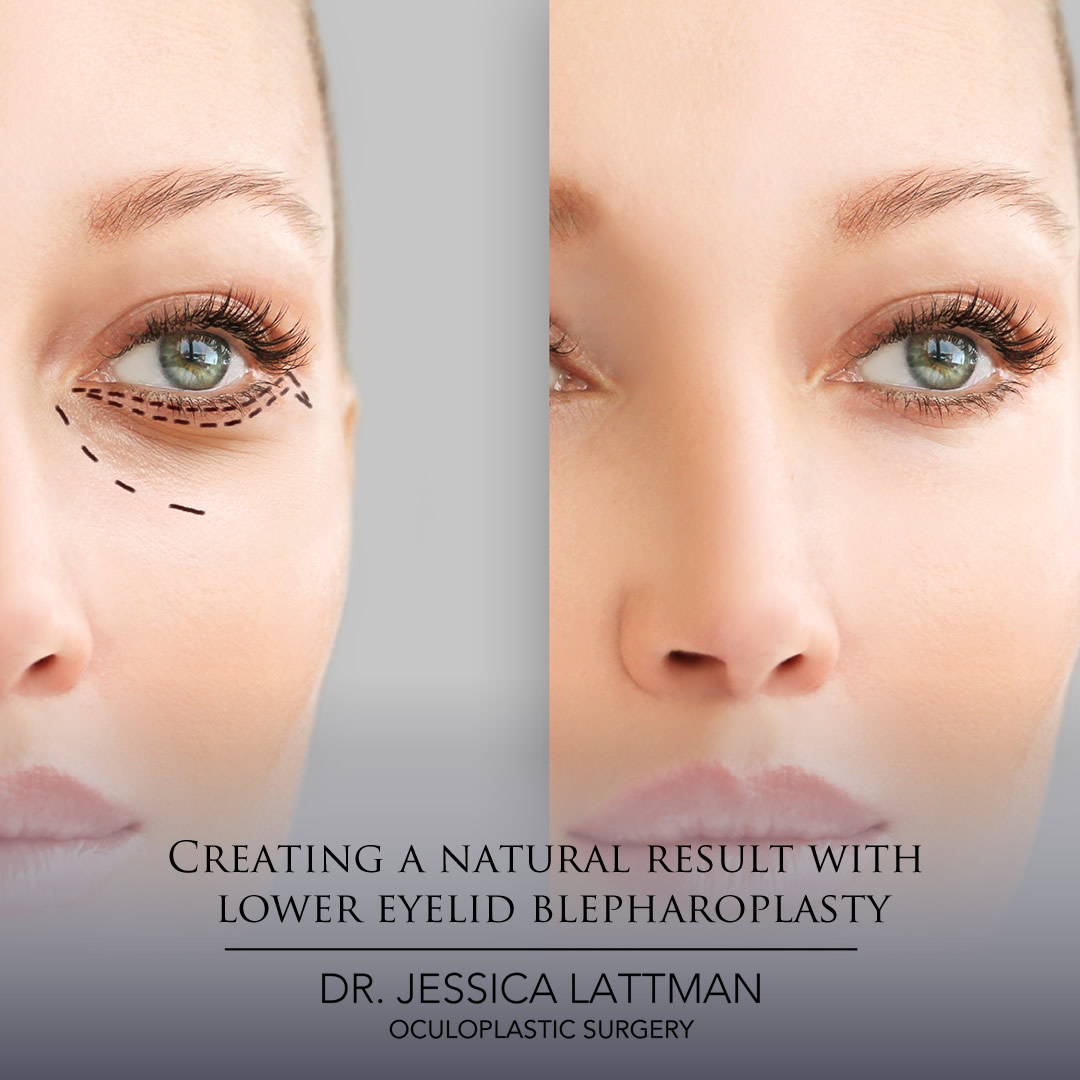 Patients come to see me every day looking for help with aging changes of their lower eyelids. They want the bags, hollows, wrinkles to be improved, but they also want to maintain the unique and natural shape of their eyes. I understand my patient's concerns and have worked over the last 15 years to perfect a surgical technique that beautifully rejuvenates the lower lid, but also maintains a natural look and does not change the shape of the eye.
As an oculoplastic surgeon, I have studied and operated on eyelids exclusively for the past 21 years I have been in private practice. Therefore, I have a deep understanding of the eyelid anatomy, how the eyelids heal after surgery and what results can be expected with different surgical approaches.
The "muscle suspension," is a surgical technique that I developed early in my practice after being dissatisfied with the results I was seeing with the traditional lower eyelid blepharoplasty. The "muscle suspension" is a delicate yet powerful technique that restores the youthful anatomy of the deeper structures of the eyelids. This also ensures that the results are natural and long lasting.
I have published scientific articles describing the technique and the benefits of using it in select patients. Read more about this procedure here and here. For more information or to see if you are a candidate for a lower lid blepharoplasty with a muscle suspension, call my office for a consultation.
Call us at (212) 832-5456
Or request online that we call you back by submitting our online request form here.