Case Study - Ptosis
This is a wonderful case study of a 53 year old woman who suffered from ptosis of both upper eyelids. She came to my office bothered by her droopy upper eyelids. The lids were so low that they were interfering with her daily activities. It became hard to read or work at a computer for extended periods of time. Also, she was bothered that no matter how much sleep she got, she still looked tired!
This patient was born with her eyelids in a normal position, but over time the lids dropped. Typically 53 is young to have such severe ptosis, but some people have a genetic predisposition for the muscle that opens the eye to be stretched over time.
I performed a ptosis repair on both upper eyelids. The technique I used tightens the muscle from behind the eyelid, so there is no incision in the skin. This is a great option for patients who need to get back to work or be out and about quickly. It is a much faster recovery time than the "exterior" approach which requires an incision across the lids and sutures in the skin for a week. There is also no scar on the lid with the internal approach.
This patient was thrilled with her new eyelids. Not only did she see better, she also felt more refreshed and less tired all the time. Her friends and family commented that she looked like she has taken a long and relaxing vacation!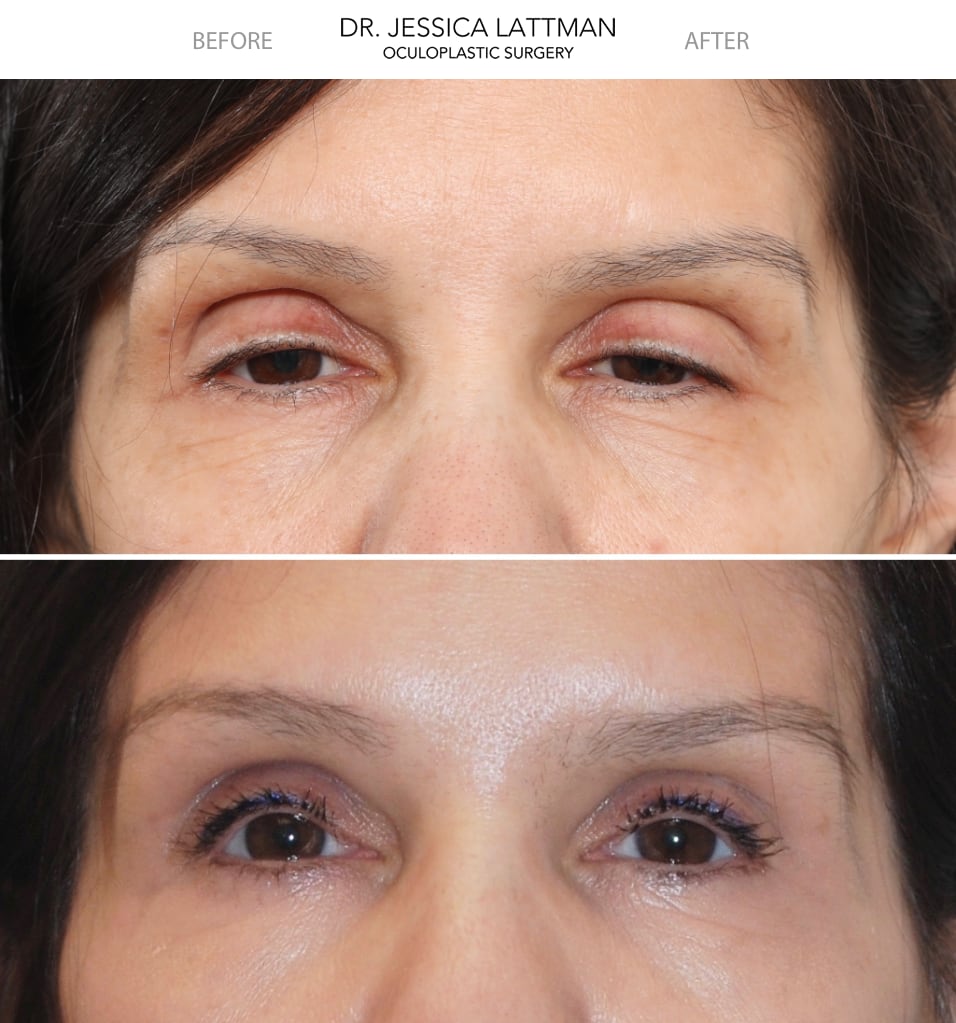 Call us at (212) 832-5456
Or request online that we call you back by submitting our online request form here.