Case Study- Upper Blepharoplasty and Endoscopic Brow Lift
I love this set of before and after photos. They are of a 47 year old mom of 5. She came to me looking for a solution to the heaviness of her upper eyelids. She had done some research online and thought that she needed an upper lid blepharoplasty to help with the excess skin hanging over her upper eyelids.
I met her in consultation and went over what her goals were and carefully examined her upper face and eyelids. What became apparent, was that she was a great candidate for both an upper lid blepharoplasty and an endoscopic brow lift. Over time her brows had dropped, causing extra skin to hang past the outer corners of her eyes. The most natural way to smooth the heaviness of the outer corners of her eyelids was with an endoscopic brow lift combined with an upper lid blepharoplasty.
This was truly "life changing" for my patient. She never thought that her eyes could look so bright and open and yet so natural at the same time.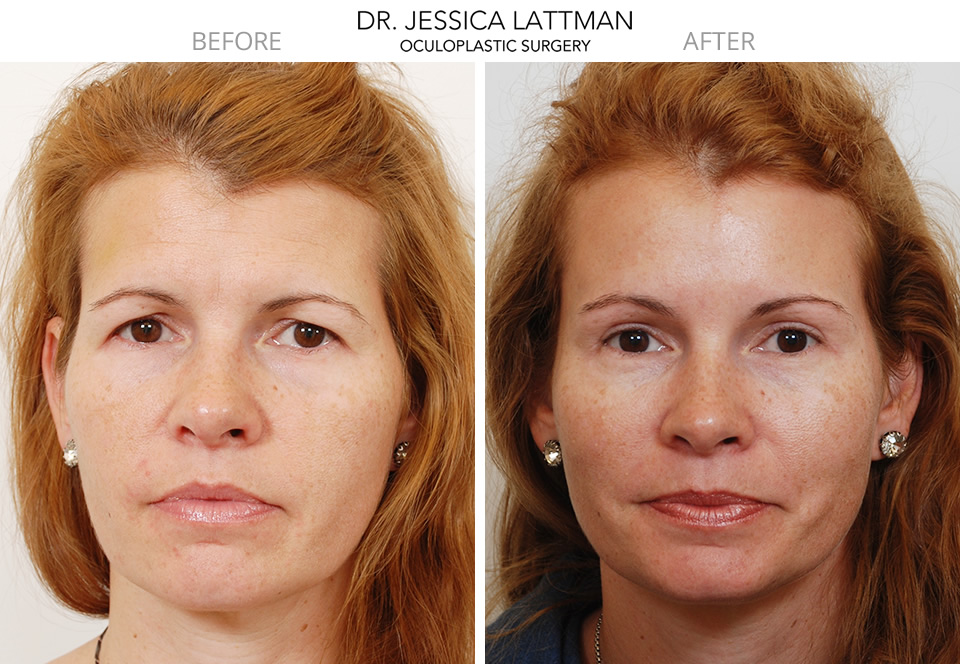 Call us at (212) 832-5456
Or request online that we call you back by submitting our online request form here.