Why Choose Dr. Jessica Lattman?
Sometimes patients ask me why they should chose me over other surgeons they have met. Here are a few of my thoughts and what I often say to my patients.
Results
With 22 years of experience and specialized training as an oculoplastic surgeon, I have the tools to provide the results that my patients are looking for. I understand that my patients want natural looking results with a quick recovery and my training allows me to deliver that.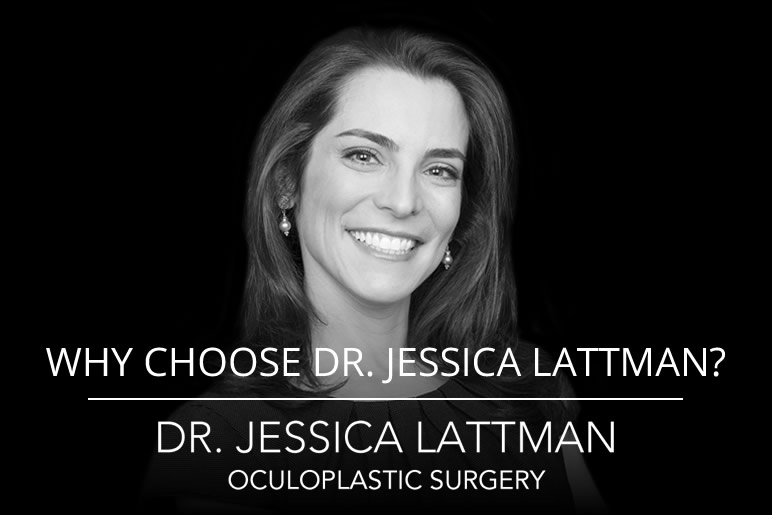 State of the art Facility
My private surgery center offers the best in comfort and safety. Our nursing and anesthesia staff ensure that your surgical experience is as easy as possible.
A woman's perspective
While I operate on many men, most of my female patients appreciate my understanding of a woman's concerns when it comes to cosmetic eyelid surgery. I personally get it when my patients feel frustrated by a heavy upper lid that causes their makeup to smear. And dark under eye bags that won't go away with concealer.
Collaborative Effort
I practice with my husband Dr. David Rosenberg who is a facial plastic surgeon. So if you are interested in combining eyelid surgery with a facelift or a rhinoplasty, we can get that done for you at the same time. My patients get the most highly trained and experienced surgeon doing each part of their operation.
24/7 access
When you call my office a person (not an automated recording) always answers the phone. Questions during the day while I am in the OR or seeing patients get directed to my nursing staff or I call patients back when I have a free moment or at the end of the day. After hours and weekend I take all my own calls. So if you have a question post-op or any other issue I am always available.
Call us at (212) 832-5456
Or request online that we call you back by submitting our online request form here.