Xanthelasma - What is it and what can I do about it?
Xanthelasmas are yellow growths that typically show up on the inner corners of the eyelids. They are cholesterol deposits that build up in the skin. Systemic conditions such as high cholesterol, diabetes and thyroid abnormalities can be associated with these growths.
If you notice a new growth on your eyelid, you should have it looked at by an oculoplastic surgeon as soon as possible. Eyelid growths are easier to remove when they are small, given the delicate nature of the eyelid skin.
The best way to remove xanthelasmas is through surgical excision. This needs to be done by a highly trained eyelid specialist. The contours of the eyelid skin, and the functional properties of the eyelids must be preserved when any lesion is excised on the eyelids.
In the hands of a specialist, eyelid skin heals extremely well, my patients are always very happy to have these lesions removed.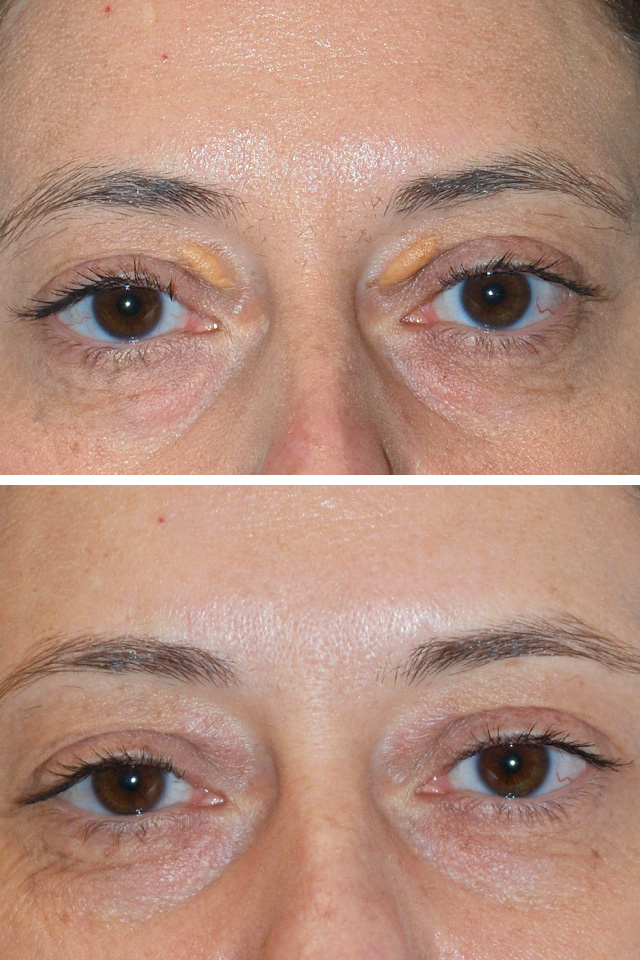 Before and After of a Xanthelasma excision performed by Dr. Jessica Lattman.