Dr. Jessica Lattman's BLOG
---
Top 5 Winter Eye Care Tips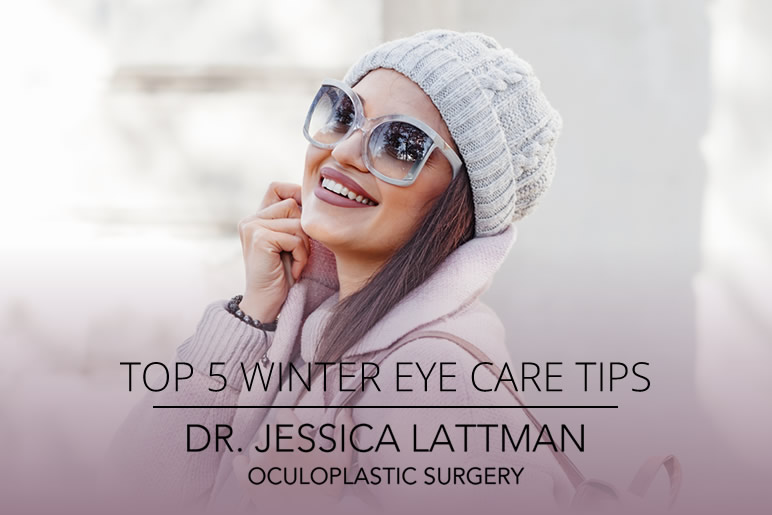 Posted January 11th, 2019
During the summer, it is easier to remember to protecting our eyes with sunglasses and a hat. But the eyes and delicate eyelid skin can be even more at risk in the winter months. Often overcast skies and lack of direct sunlight makes us think that our eyes don't need to be shielded from the invisible UV rays. But exposure to UV radiation in the winter can make the eyes more prone to cataracts, macular degeneration, periocular skin cancer and aging changes of the eyelid skin.
---
Oculoplastic Surgery - Look Your Best and See Your Best!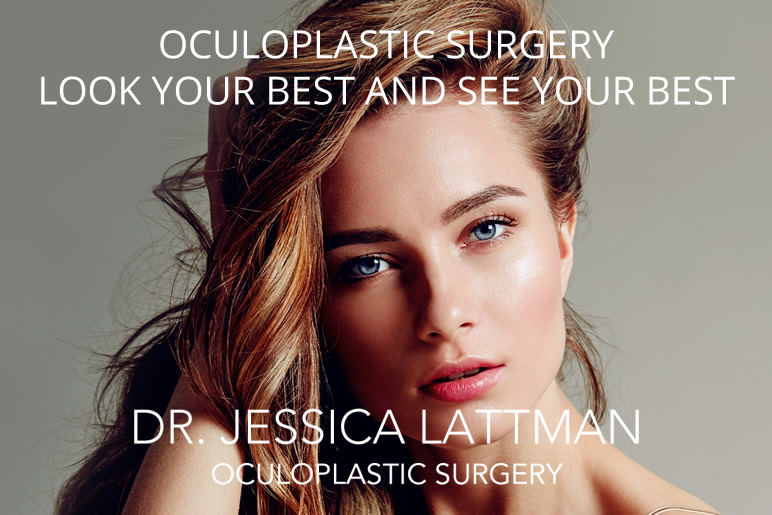 Posted January 3rd, 2019
Oculoplastic surgery is a specialized field of medicine that brings together two diverse sources of knowledge - plastic surgery and ophthalmology. The training to become an oculoplastic surgeon is what makes me a true eyelid expert. After four years of premedical education at Cornell University, I earned an MD degree at New York University School of Medicine. Next, I did a one year internship and then a three year residency in ophthalmology and general eye surgery at the Manhattan Eye Ear and Throat Hospital. Finally, I completed a fellowship in ophthalmic plastic, reconstructive, and orbital surgery.
---
Join me in 2019 to keep up and/or start my favorite beauty resolutions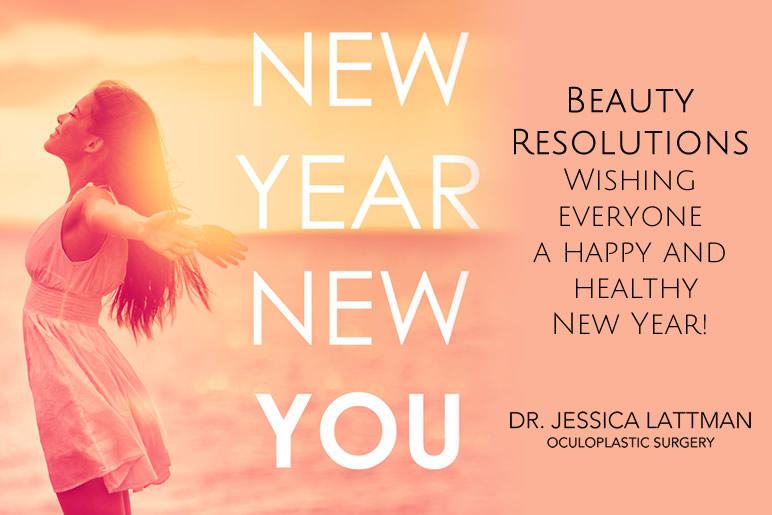 Posted December 26th, 2018
Wishing everyone a happy and healthy 2019!!
---
Why Choose Dr. Jessica Lattman
Posted December 17th, 2018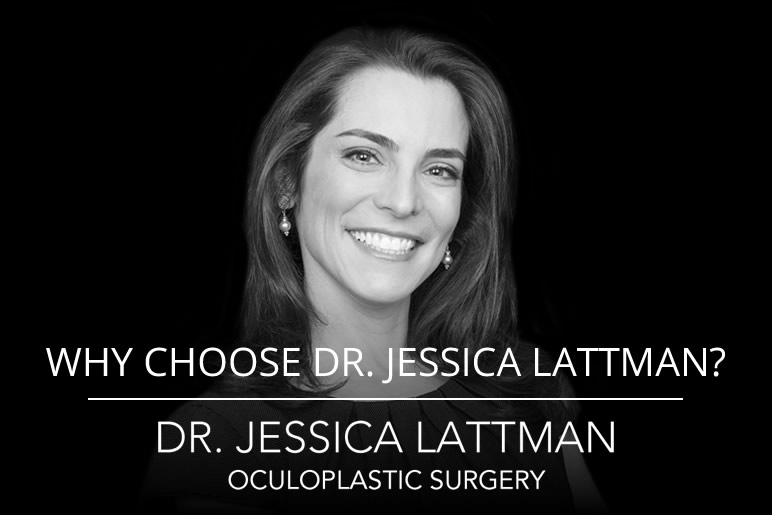 Sometimes patients ask me why they should chose me over other surgeons they have met. Here are a few of my thoughts and what I often say to my patients ..

Why Choose Dr. Jessica Lattman?
---
Am I too young for Botox?
Posted December 10th, 2018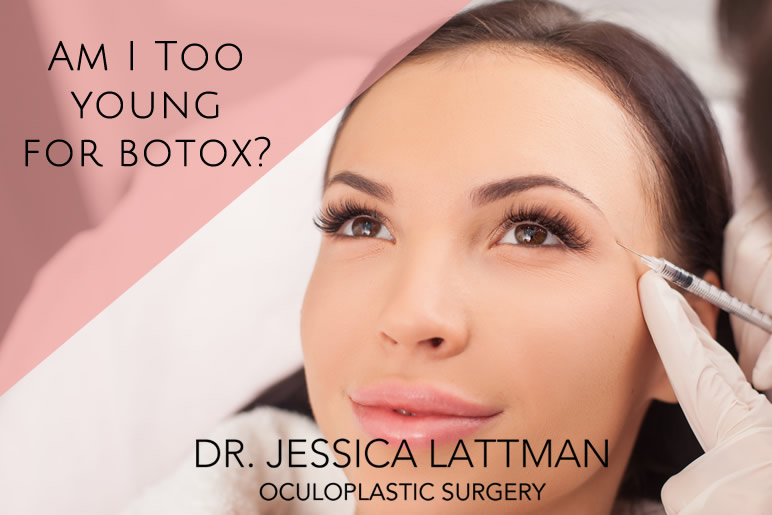 I am asked all the time what is the "right" age to start Botox treatments. The answer depends on each individual. The youngest patient I have treated with Botox was 25 at the time. Starting early can help to prevent permanent wrinkles from forming. Once a frown line or forehead line is etched into your skin, when you are not expressing, it can be challenging to treat with Botox alone.
---
Trans-Conjuctival (TC) Lower Lid Blepharopalsty
Posted December10th, 2018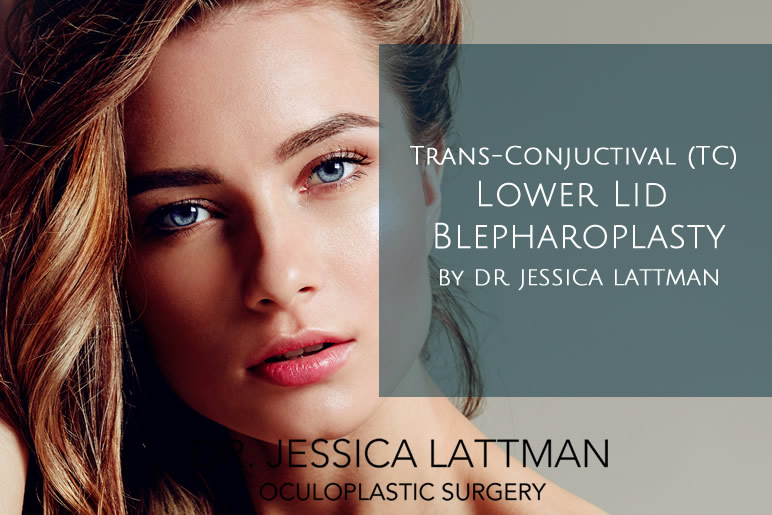 Lower eyelid blepharoplasty can be approached in two ways. Trans-conjuctival (from the inside of the eyelid) and subcillary (from an incision just below the eyelashes on the outside of the eyelids) The TC approach is a great option for patients who only have lower lid bags, without loose or excess skin. A lower lid TC blepharoplasty can be combined with a laser skin resurfacing treatment for maximum effect.
---
Asian Blepharoplasty (Double Eyelid Surgery)
Posted November 28th, 2018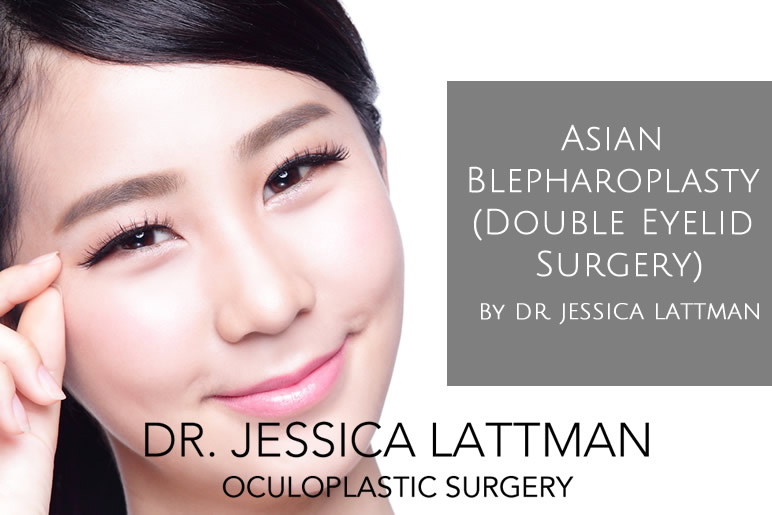 Asian Blepharoplasty is a big part of my surgical practice. As an eyelid expert, and specialist in Asian eyelid surgery, I see many patients who desire the creating of an eyelid crease. Asian Blepharoplasty creates a new eyelid crease using either a suture ligation or an external incision technique.
---
My eyes feel dry and scratchy all the time! What can I do to help?
Posted November 20th, 2018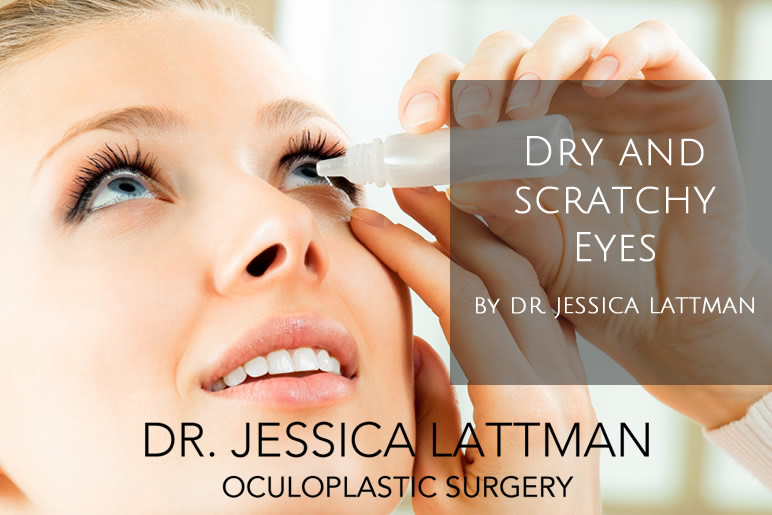 Dry eye is a very common condition. I see patients everyday who complain of dry eye symptoms. There are many effective treatments for dry eye. They very depending on what is causing the dry eye. The first step in treatment is reviewing all your medications and a doing a thorough examination of your eyes and eyelids.
---
I get asked questions about Botox every day....here are some of the most common questions and answers
Posted November 13th, 2018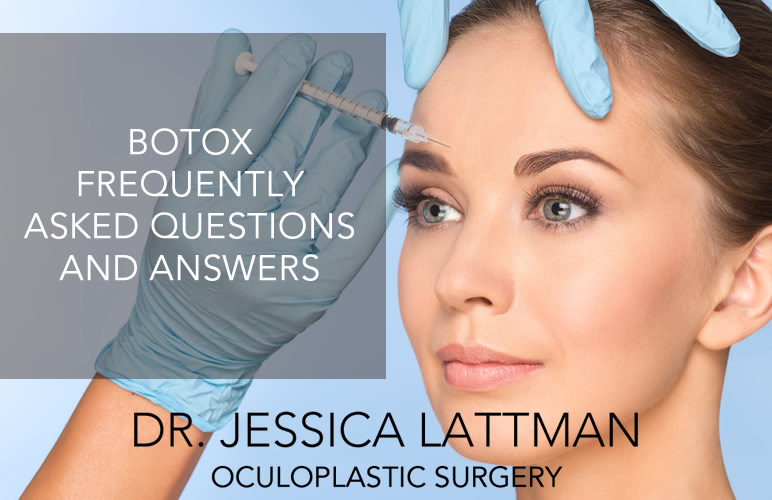 Does Botox Hurt?
Botox injections feel like a small pinch. I use the smallest needle made to give the injections, so that they are as painless as possible. Some patients choose to have numbing cream applied before the treatment, but most feel it is really not necessary.
---
How do I know if I am a good candidate for an upper lid blepharoplasty?
Posted November 6th, 2018
When I first meet a patient in consultation I always ask, "What is bothering you?
Candidate for Upper Lid Blepharoplasty
---
Torn, Stretched, or Sagging Earlobe Repair
Posted November 1st, 2018
Torn earlobes are a common problem. Years of wearing heavy earring, or trauma to the earlobe can cause your ear piercing hole to stretch and become deformed. Stretched or torn earlobes make it difficult to keep earrings in and don't look great.
---
What is a chalazion?
Posted October 23rd, 2018
A Chalazion occurs when a small oil gland in the eyelid becomes blocked. The secretions from the gland leak out into the surrounding eyelid tissue and cause redness and inflammation.
---
Nutrition and Healing after Surgery
Posted October 16th, 2018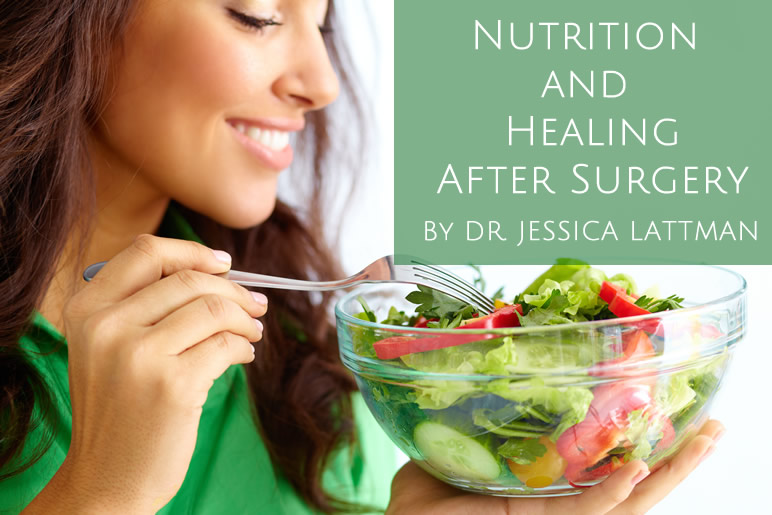 Healthy eating is so important for our health. What we eat is what we are. Food impacts how we feel, how we look and how our body heals. Good eating habits are especially important before and after surgery to help your body heal.
Nutrition and Healing after Surgery
---
Q: What is it like on the day of surgery for an upper lid blepharoplasty?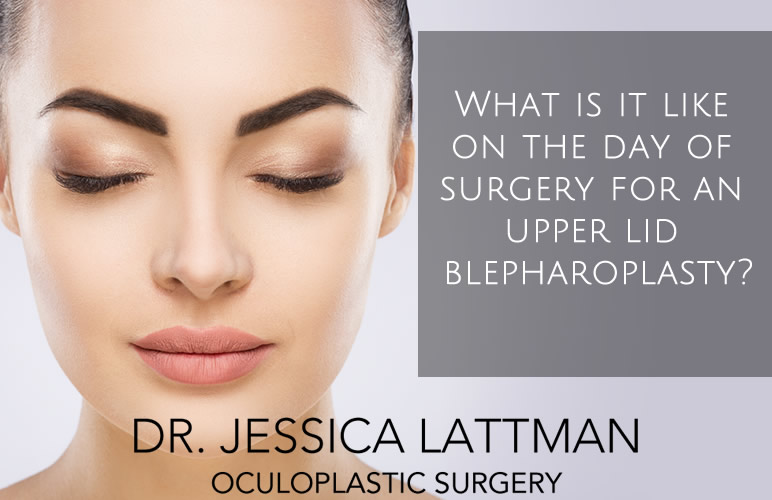 Posted October 9th, 2018
A: Before scheduling the procedure, I will discuss with you options about where you would like to have it done. There are two options: 1. In the OR 2. In the office If you are medically well, then the office is a great choice for an upper lid blepharoplasty. You will come into the office, after eating a normal breakfast. When you get to the office, you have the option of taking a medication to help you relax, this is a pill. No IV or needles required. If you choose to have the procedure in the OR, you will come to my surgical center and receive IV sedation by our anesthesiologist.
Day of Surgery for An Upper Lid Blepharoplasty
---
Non-Surgical Options for Hollow or Dark Circles Under the Eyes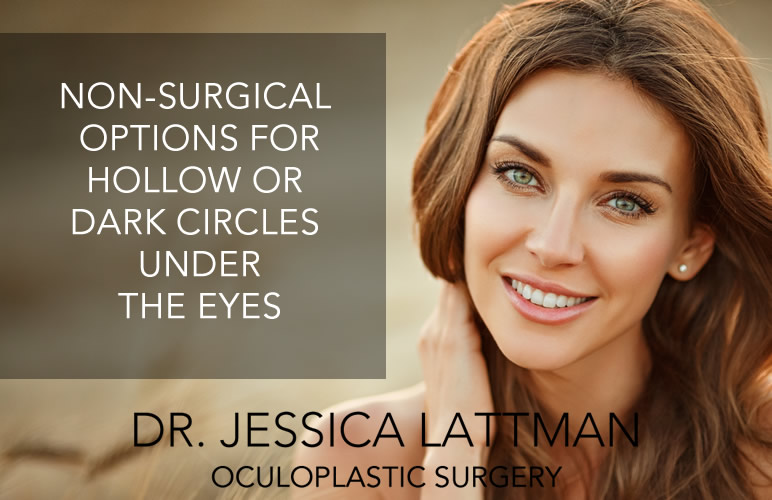 Posted October 4th, 2018
I see many patients that are bothered by dark circles under the eyes. For some filler is a great option to improve the dark circles. My filler of choice for the lower lids is Restylane.
Non-Surgical Options for Hollow or Dark Circles Under the Eyes
---
Top 3 reasons to Choose and Oculoplastic Surgeon For Your Eyelid Lift (Blepharoplasty)
Posted September 24th, 2018
TOP 3 Reasons to Choose Oculoplastic Surgeon for your Eyelid Lift
---
Top 5 Reasons to Consider an Eye-Lift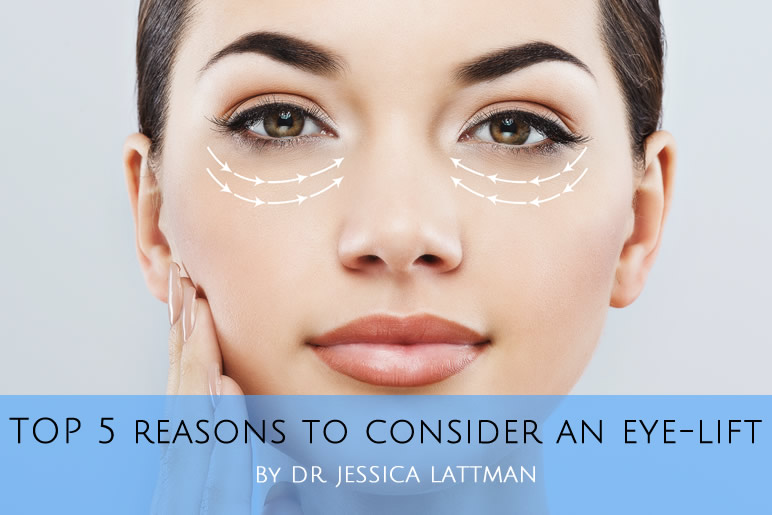 Posted September 17th, 2018
The eyes are often the first areas of the face to show signs of aging. Factors like genetics, facial structure, sun exposure and the quality of the skin all play a role in how the eyes age. To addresses concerns such as under-eye puffiness, bags, dark circles, loose skin and hooding, blepharoplasty (either upper, lower or a combination of both), is a great solution.
TOP 5 Reasons to Consider an Eye-Lift
---
What is the right age to have eyelid surgery?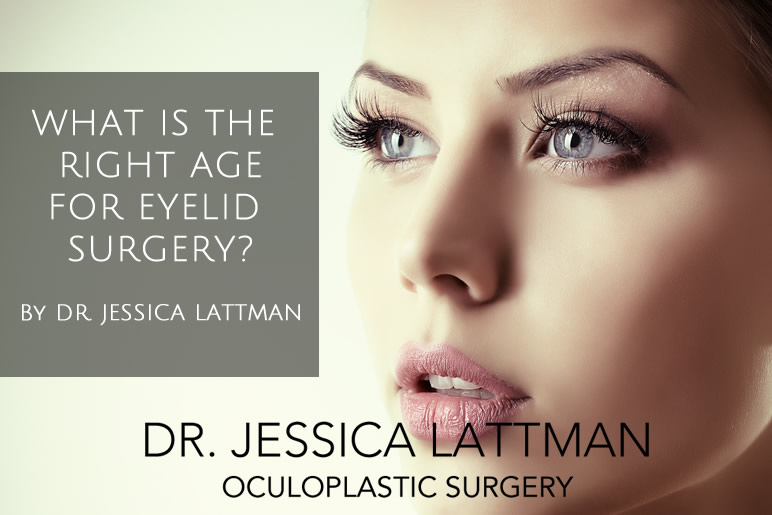 Posted September 12th, 2018
The answer is different for everyone! I see many patients in their 20's who have had lower lid bags since their teens. For these patients, mid to late 20's can be the right time to have these bags removed.
What is the right age for eyelid surgery?
---
How Diet and Lifestyle Affects Recovery After Eyelid Surgery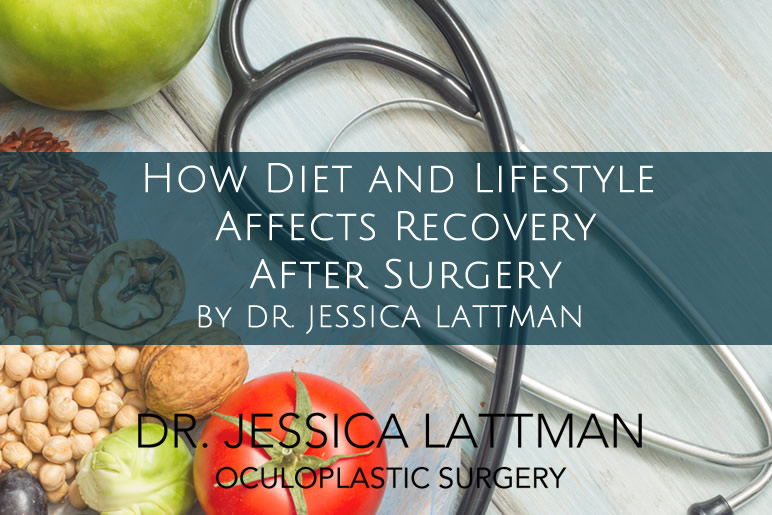 Posted September 5th, 2018
Most of my patients who have cosmetic eyelid surgery are active and want to get back to their routines as quickly as possible. I coach my patients before and after surgery with suggestions for diet and lifestyle that can speed up recovery.
How Diet and Lifestyle Affects Recovery
---
Combining upper eyelid surgery with endoscopic browlift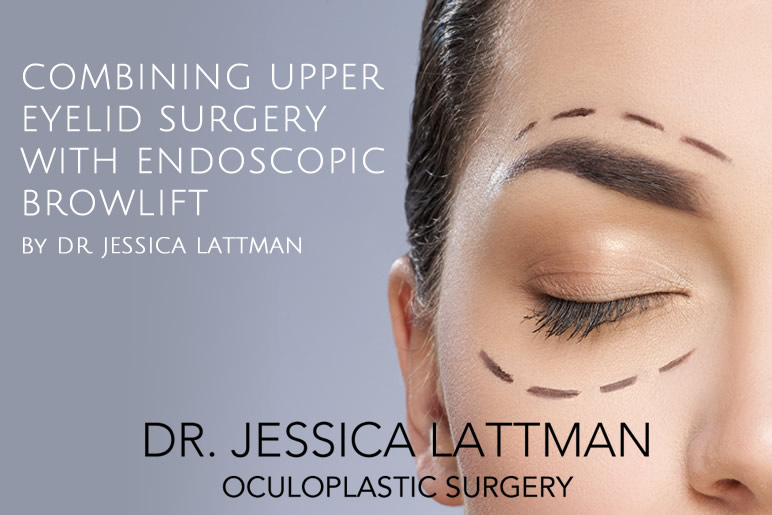 Posted August 27th, 2018
Often patient's come to me unsure what they need or want. They have a general idea that they want to look less tired, younger, natural, not "done," but that's all they are able to express. I love to explore with them their faces and offer suggestions how I can help them look more like themselves.
Combining Upper Eyelid and Endoscopic Browlift
---
Looking on the outside how you feel on the inside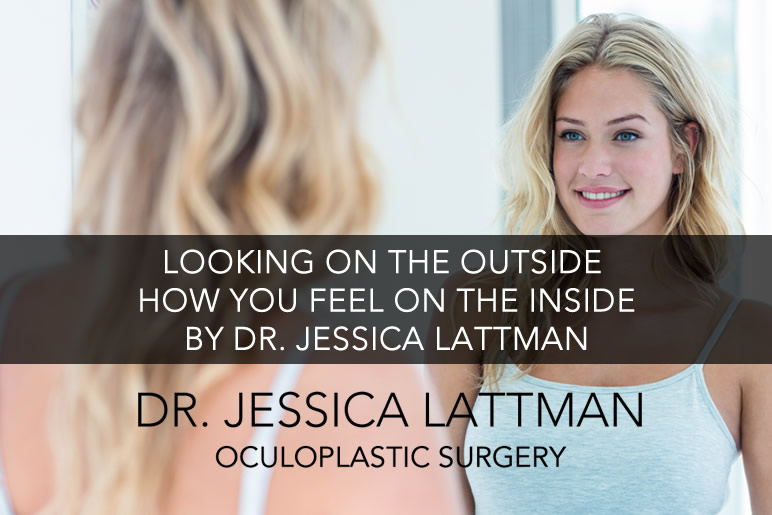 Posted August 20th, 2018
I meet patients every day in my practice that tell me they want to look on the outside how they feel on the inside.
They explain how they go to the gym, eat well, stay out of the sun, but they still feel different than the image they see in the mirror.
Looking on the outside how you feel on the inside
---
Botox for heavy upper eyelids and sagging eyebrows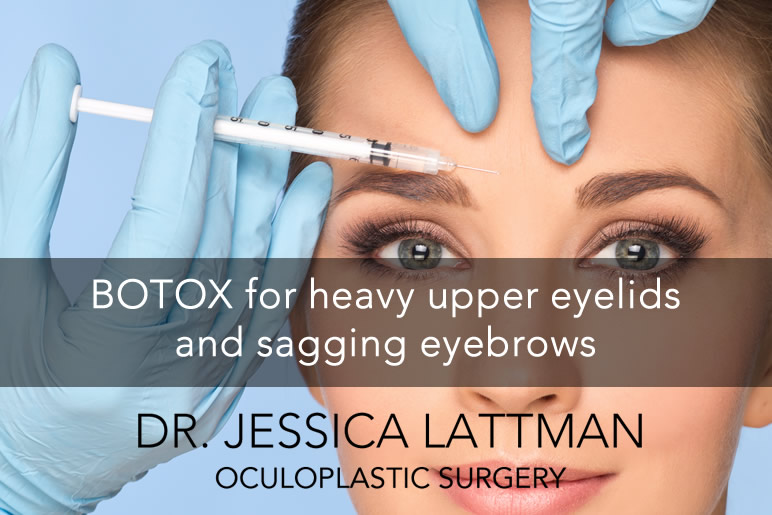 Posted August 15th, 2018
Botox is a great tool for lifting heavy upper lids and sagging eyebrows. I see many patients in their 20's, 30's and 40's that are bothered by a slight drop of the brow and heaviness on the upper eyelids.
Botox for Heavy Eyelids and Sagging Brows
---
Lower lid Blepharoplasty - The Basics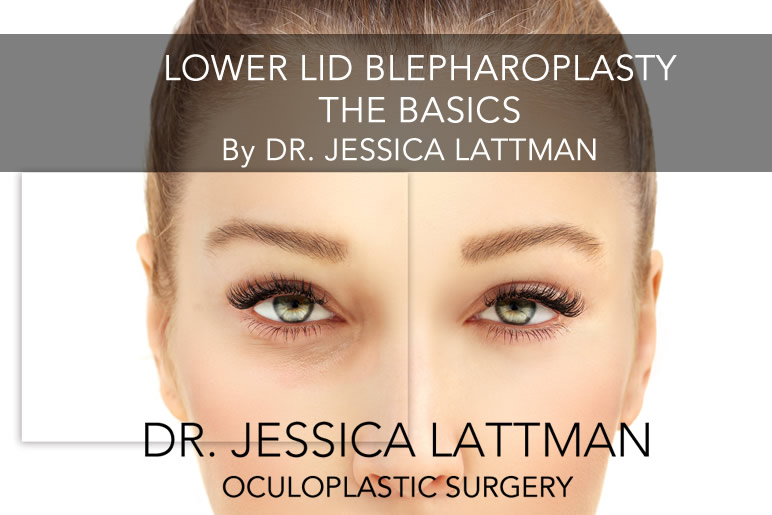 Posted August 6th, 2018
Lower eyelid Blepharoplasty is a surgical procedure that removes bags, excess skin, dark circles and wrinkles from the lower eyelid. The lower eyelids age in many different ways and can show signs of aging at different ages. I see young patients that develop lower eyelid bags in their 20's and I also see some patients in their late 70's that are exploring plastic surgery for the first time.
Lower Lid Blepharoplasty - The Basics
---
Ptosis - The Basics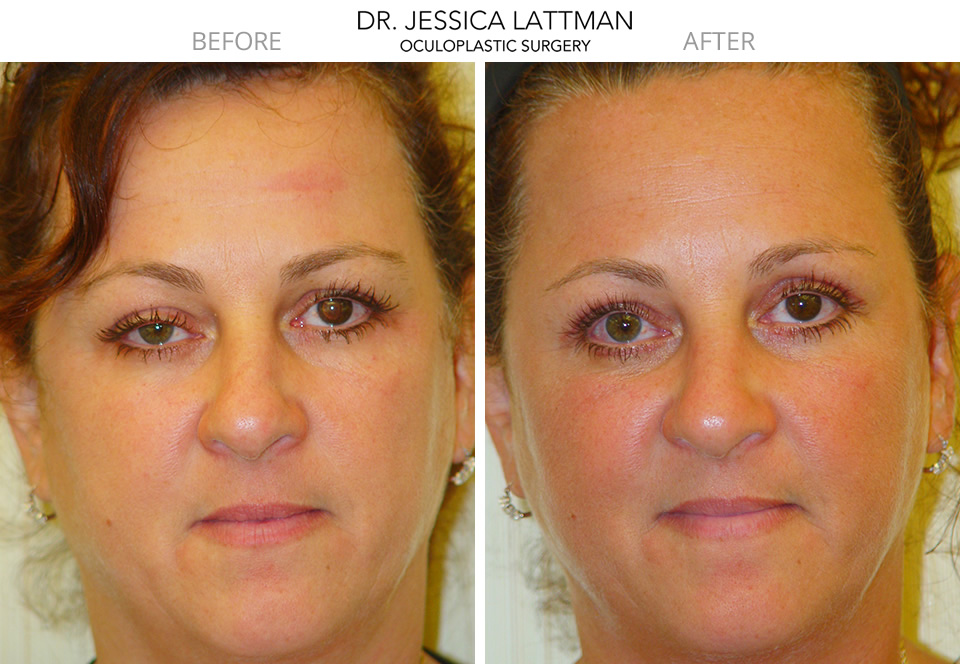 Posted July 31st, 2018
Ptosis is a condition when the upper eyelid drops. Ptosis can affect only one side, or can occur on both upper lids. There are degrees of severity from a mild drop, up to where the vision is completely blocked by the eyelid.
---
Upper Lid Blepharoplasty In The Office Setting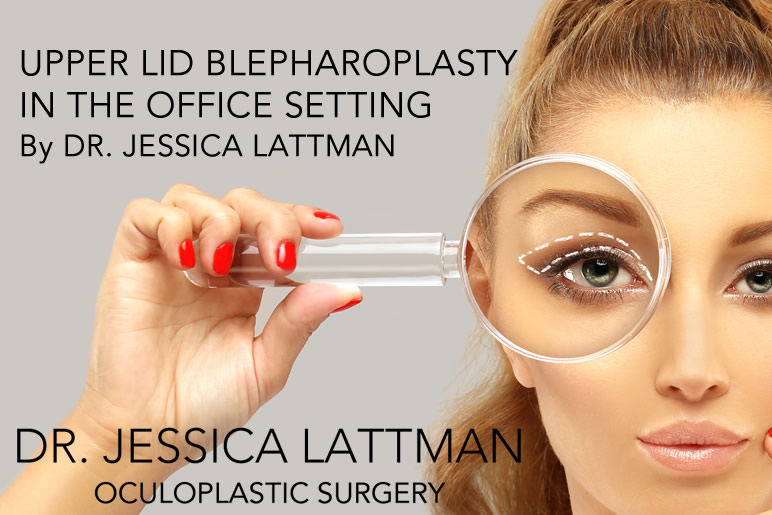 Posted July 27th, 2018
An upper lid Blepharoplasty is a surgery that removes excess skin and "baggage" from the upper lids. It restores a rested and youthful look to the eyelids. I often see patients in my practice that are unhappy with the heaviness and tired look of their upper eyelids, but they are not sure if they are ready for surgery.
---
What is an oculoplastic surgeon and what do they treat?
Posted December 14th, 2017
The field of oculoplastic surgery combines the precision and microsurgery of ophthalmology with the aesthetic and reconstructive concepts of plastic surgery. Oculoplastic surgery is a small, highly selective subspeciality of ophthalmology. Oculoplastic surgeons complete a residency in ophthalmology and then ...
---
What are your most requested procedures?
Posted October 3rd, 2017
A: Since I am an oculoplastic surgeon, all of what I do focuses on the eyes and the upper face.  Most patients come in wanting to look "less tired."  Sometimes they don't really know what exact procedure they want, but ...
---
What is microneedling and how does it work?
Posted February 9th, 2017
A: MicroNeedling is an aesthetic medical procedure that involves repeatedly puncturing the skin with tiny, sterile needles in order to induce production of collagen. Microneedling creates a controlled Non-Thermal injury underneath the skin's surface, thereby inducing the body to respond through ...
---
I feel like my eyes are showing signs of aging but I am not ready for surgery yet. What are some non-surgical treatments that will help me look better?
Posted December 13th, 2016
A: This is a great question. The eyes are often the first area of the face to show signs of aging, and sometimes patients want to look less tired but are not ready to take on surgery.  So here are ...
---
How do I know if I have chosen the right surgeon? What questions should I be asking?
Posted November 28th, 2016
A:  Your choice of a surgeon should depend on many factors. Not all surgeons are good at every procedure. You should choose a subspecialist trained in the specific procedure you want to have done.  Make sure your surgeon is board ...
---
What is a Brow Lift and how do I know if I need one?
Posted November 28th, 2016
A: Looking young and healthy is important for a personal sense of well being.  In our society today, one's appearance can be essential both professionally and socially.  The eyebrows and forehead are distinct features of the face. When aesthetically pleasing ...
---
What motivates your patients to have cosmetic surgery?
Posted November 4th, 2016
A: Over the past 18 years I have had the privilege to consult with and then operate upon innumerable women seeking facial plastic surgery. One of the more fascinating and important trends I've witnessed over my time in practice has ...
---
I am nervous that I will look "done" after my eyelid surgery.
Posted November 1st, 2016
A: Thank you for your excellent question. This is a concern that I hear from many new patients. First of all, it is important to choose a surgeon that shares your aesthetic sensibility. I believe in giving a natural result ...
---
What is the recovery time for an upper lid blepharoplasty?
Posted October 23rd, 2016
A: Thanks Andrea for your question.  After an upper lid blepharoplasty, the recovery time is about a week.  Upper eyelid surgery can be done with the patient awake in ...